09 Apr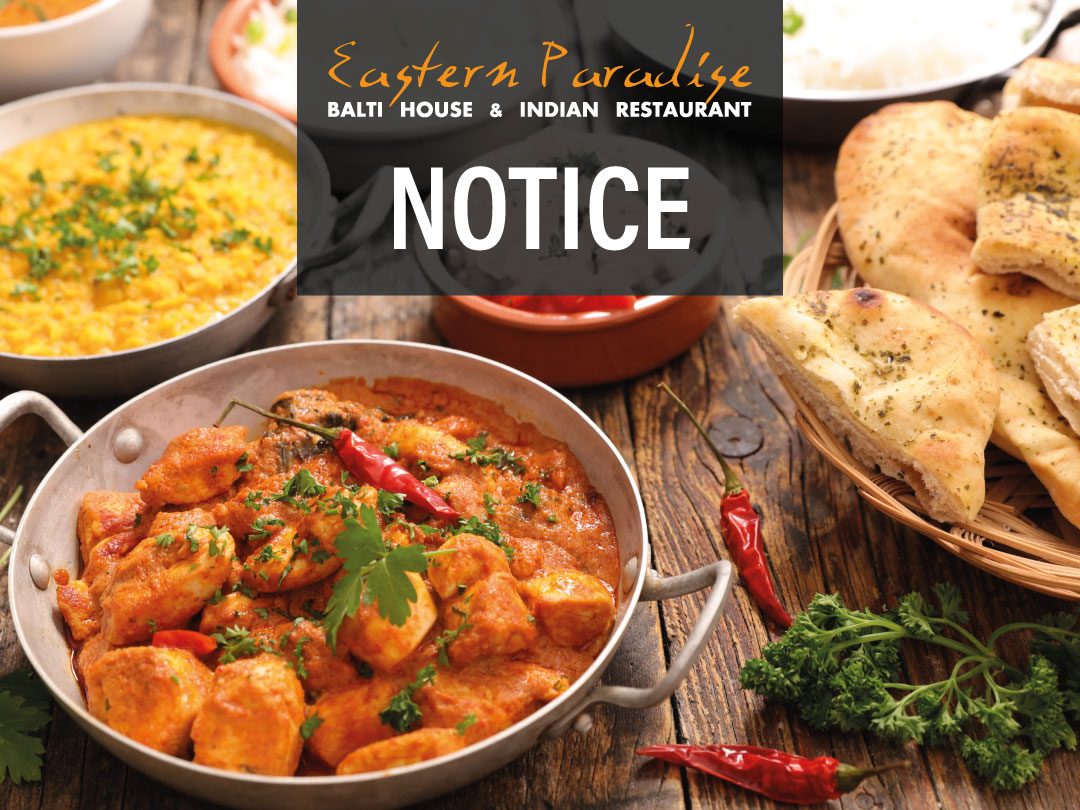 ---
To ensure availability of freshly prepared food for essential workers and for those who are self-isolating Eastern Paradise will remain OPEN for collection and deliveries but dine-in will be closed until further notice.


WE ARE OPEN AS USUAL.
FOR TAKEAWAYS AND DELIVERIES
You can order via phone, go to our app or visit www.easternparadise.co.uk to order online.
Deliveries are proving to be very popular during these tough times and we are taking every care with our produce and with staff and premises hygiene, by cleaning hands and kitchen areas before and after each delivery or collection.
We can deliver to your doorstep and the driver will stand back at least 4 metres whilst you check it, please note that if you wish to pay by cash please place this in an envelope and leave for the driver who will be wearing PPE of facemask and rubber gloves.
We hope all our customers and families stay well and safe, and look forward to serving you soon and seeing you when this hopefully is all over. XX
We also encourage payment online or over the phone!

Our updated opening hours :
Monday - Friday: 17:00-23:00
Saturday: 12:00-14:00 17:00-23:00
Sunday: 14:00-23:00


Thank You again for the continued support,
we look forward to seeing you again soon!


Stay Safe,
Everyone at Eastern Paradise.